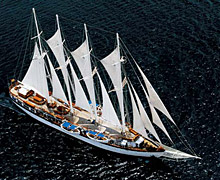 Today: Boston - Crash at Vigoda's

Tomorrow: Aruba: swim-up bar, beach bar, full-service spa, game room, Dunkin Donuts on premises.

Saturday day: A little wind- or kite-surfing perhaps.
Saturday night - Wyclef Jean.

Sunday: More Aruba, board ship at night.

Monday: Set sail for Bonaire.

At some point: Set sail for Curaçao.

Saturday next: head back to Aruba, bounce over to New York City.

Sunday next: Land at home, reunite with MacGyver.

Peace.